Advice for Clients when selecting a
New Style.
When a client goes to a salon, they expect to get the look they have always wanted.  Then, why is it, that sometimes it's great and other times it's just ok?
Have you ever left the salon with a look that you feel is totally different than what you asked for?
Did you feel like you were rushed through and that no one listened to you? Did you feel like the stylist talked you into something that they wanted instead of what you asked for?  Or did you leave the salon looking great but when you tried to duplicate it at home nothing would work. Well these are all communication breakdowns.  If you have a stylist that fails to listen, then you have a problem.
When you see someone with a style that you think looks great on them don't be afraid to ask them the name of their stylist.  Friends, relatives, and co-workers are also a good source  for recommendations when choosing a stylist.
Communication is the Key.
Here are a few tips to better communicate with your stylist.
1.  Photographs.  Yes, plain old fashioned printed photos or pictures.  Take your stylist several photos, and then discuss possible options.
Salons are full of magazines and styling guides for reference. If you bring along a picture from home or select one from an in-house pictorial, you're more likely to get just what you want. Be reasonable. Not all cuts and styles may work with your hair texture and some can accentuate facial flaws. The best insurance is to bring along a few pictures and ask the professional for advice.
Your stylist should ask you a series of questions regarding the pictures, she/he should discuss with you front view, top, back and side views.  They should ask about what you find most appealing about the picture.  If you have several pictures you can select part from one and part from another, make sure the stylist understands what parts you feel are most appealing. Don't be afraid to tell them what you like and what you do not want.   They should discuss with you Your hair and how it compares to the hair in the photo.
2.  Ask Questions.  With modern technology, any look is possible.  But, do you have the time, energy, and money to maintain this look?  Ask the stylist what is involved in achieving this look?  How much time will be invested, today for the service and to style it each day?  How easy will it be to style?  Is this something I can do at home?  How often will I need to come back to the salon to maintain this look? What products and tools will be needed?  And the biggest question….How much will it cost to achieve, and how much to maintain.
3.  Be realistic.  If you select a picture that is similar in length, texture and color to what you already have then it should be a very realistic look to achieve easily, however, if you select a total turn around, and go to very extreme style or color from what you already have, this may take a lot of time and effort to accomplish, and may even have to be done in a series of treatments.
4.  Consultation.  As I said earlier, ask questions.  Now is the time to really consult with your stylist. Communication is the key.  Make sure your stylist is listening to you and that you listen to her.  Once you feel that you that you and your stylist understand each other then you can begin the service. I always recommend a shampoo, style and finish with a style change.This ensures that the hair will work for the client when they get home.  As a Stylist, myself, when I style my client's hair I can tell if it will style easily or if it may need some added help with a special product or support service to make their life a little easier when they get home.
5.  Styling Advice.  Watch as the stylist blow drys and styles your hair.  What products are they using?  What type of brush?  What size of curling iron?  Ask questions about this part of the service as it is performed and he/she will be happy to help you with professional insight on how to achieve this look at home.
6.  At Home Maintenance.  This is a big issue.  A lot of time clients feel that they cannot achieve the look when they get home.  There is a big difference in quality of hair products, tools, irons and even blow dryers.  Ask your stylist what they are using on you and why?  Most salons carry support products for at home use, it is to your advantage to use these if you truly want to duplicate the look.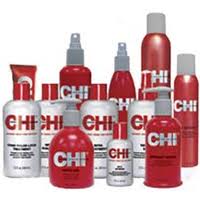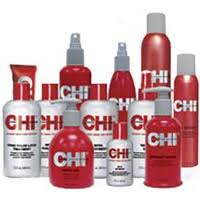 7.  Pre-book your next appointment.  YES, this is important.  If you really want to keep your look, looking great, reschedule your maintenance appointment.  This saves you and your stylist precious time and frustration, your stylist can be ready for you with a plan in place, you can discuss the results of the last style, adjust it where needed and enjoy a most beautiful result.
What happens if I'm still not happy?
There are times when you're just not happy with the cut. If you are aware of this before you leave the salon, make it known. If the salon is not busy, this may be able to be corrected then and there. If you feel rushed, tell the stylist and let him or her know that you may be in touch soon. If you discover that the haircut is not to your liking after you get home, make another appointment to follow up. After all, you wanted to look better, right? The best way to do this is communicate with the professional.
Remember, don't ever get your hair cut right before a special event. You will need some time to get used to it and make any adjustments if it turns out bad. Professional stylists want to make you, the client, happy and communication is a two way street and it take both parties to communicate effectively.
If you need more advice on Beauty Tips & Tricks go to this link to find out more on how to style your hair or Big Hair & Curls on the Runway 2012.   Don't forget to check out what student's say…. with a video on how to blow style your hair.