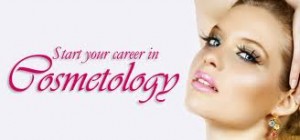 Penny Miller Cosmetology Academy is an Private Beauty College that offers classes in Cosmetology, Nail Technology, Esthetics, Review & Master Instructor.  So if you are ready to get into the Beauty Business we can help you with all your educational needs.  From a quick 600 hour course, which can be achieved within 6 months or less,  to a Master Instructor course, we have the experience to help you obtain your goals.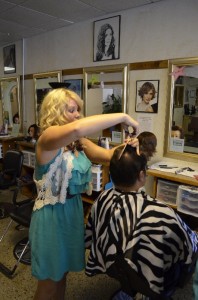 We are a CHI Partnered school.
So here at P.M.C.A. we can help you with a greater understanding of how things work outside the small town setting of Pauls Valley.  We have had students who have gone on to do platform work for worldwide companies educating fellow cosmetologists with product knowledge and technical skills to further their education outside the salon.
Farouk Systems, helps us to bring advanced education to our students!  Our fellow educators at CHI have worked behind the scenes on T.V., Miss Universe Pageants, Movies and much more. First class educational support at our fingertips.   Opportunities for our students to work alongside international artists at CHI events.  Assist our award winning team at CHI shows and experience backstage firsthand.  What better way to get an education, than to get it from someone with actual work experience?
100 % Pass Rate!
We opened the Academy in January 2003, and after 11 years, we still hold a 100% Pass Rate on our Oklahoma State Testing! Our students always do great on their board exams.  Small classes, private instruction, and a lot of hands- on experience is what makes our graduates the best they can be.  We invite our graduates back for additional education when product companies update their techniques and products, this helps our graduates have the expertise they need to make their salons so successful.  Isn't that what we all want?  To own or work in a business that is successful!
Build your clientele faster and with confidence.  With over 30 years salon experience our instructors can help you with the business knowledge needed to own and operate your own business and build your clientele and business with confidence.  Technical skills are great, but work ethic and a willingness to help people will take you farther in the Beauty Business.
Perfect your skill using internationally acclaimed CHI professional products which provide a safer work environment.  Products developed without ammonia and PPD.  Upon Graduation have a jump start to become a CHI educator.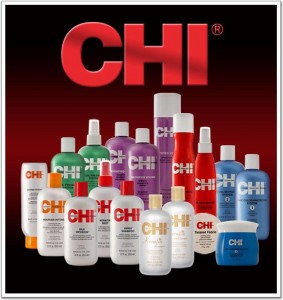 Train with the best using award winning tools.  We use a wide variety of speciality tools to help you understand the theory and the technical advantage of quality appliances.  We would prefer to work smarter not harder, and quality appliances can help you to deliver the workmanship your clients desire.  Simple things such as which metal is used in the tool will help to deliver a different result in your styling decisions.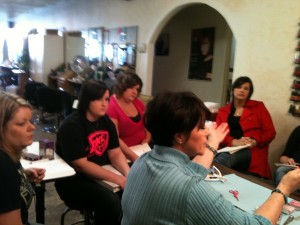 Inspiration!  We love to inspire our students to be the best they can be.  Only then can they develop the passion they need for the beauty business.  When you reach deep within yourself and find your passion your work isn't work anymore, it's fun, exciting and rewarding!  Giving someone a new look that makes them feel better about themselves is the best reward ever.  No matter what age, everyone wants to look good, and feel better about themselves.  What a Wonderful Business to be a part of!
Are you ready to change your life???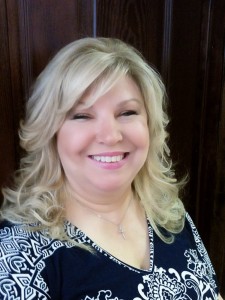 Give Penny a call @ 405-238-3426 and setup an appointment to see the Academy and embark on a life changing experience….The World of Beauty!