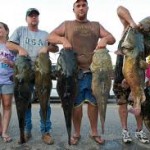 It's now Summer Time in Paul's Valley.
School is out.  The heat is rising…Time to relax, chill out and make time for friends and family.  Swimming, fishing, and other outdoor sports can sometimes stress us out.
How do you relax????
De-stress with a friend!
Don't forget to take time out for yourself.  A day at the Salon, may just be the answer!  Do you need to go out of town to get Day Spa services???  No!
We at Penny Miller Cosmetology Academy offer a full range of Spa Services.  Manicures, Pedicures, Facials, Waxing, Chair Massage, all available at the Academy.
Full range of Hair Services, including color, cuts, perms, texture services, blow outs, straightening, body waves, highlights, color flashes, peek a boo color, color weaves, blonding…..the list goes on and on.  
We will customize the service just to fit you.  No cookie cutter cuts here, we will look at your features, life style, and amount of time you have to spend styling your hair at home and help you to come up with the customized look that is best for you!
If you need we can even help you with your new look by designing a new makeup routine for you.   Wow!  What fun! To start your summer with a new look that is TOTALLY YOU!
Styling hair is fun and exciting and we love to create new designs.
Give us a call and we will get started!
 405-238-3426!
We will be offering specials on our facebook page. www.facebook.com/SalonPMCA
Check us out for great savings on fun services!  Enjoy!!!