Career Day 2015
What a Wonderful time we had with CHI Educator and Artist, Kewonia Grimes.  Kewonia is very knowledgeable about CHI Products and how being a CHI Partner School helps the student during school as well as after graduation.  Kewonia stayed after Career Day and helped us with our first Beauty Bash – Up Style Class to give stylists and educators the tools we need to help others with the latest trends in "Red Carpet Hair" and "Prom Hair" for 2015 season.  We look forward to more events like this in the future.  We would love to get salon owners, stylists, and students together for some local workshops.  If you think your salon would be interested, please just give us a call.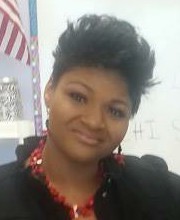 Being a CHI Partner gives us access to the latest and greatest new technologies with wonderful, professional tools and beauty products that are the highest quality on the market.  These tools will last students for many years after graduation.  Farouk Systems has in their corner world renown educators, scientists and advisers, to help us be the best we can be.  Want to work behind the chair, that's great!  Want to work all over the world, we can help you make it happen!
Penny Miller, owner and Master Instructor at Penny Miller Cosmetology Academy has been in the beauty business since 1982.  Miss Penny, has a wealth of knowledge to share with her students about the beauty industry.  There is no better education around than to get real life experience from someone who has worked and lived the business.  This is a major advantage!  Small classes means a lot of hands on experience and one on one education.  I can tell you, that Ms. Penny really cares about the quality of student that she turns out.  She has a real passion for the business and really knows her stuff!
Environment – Education & Ethics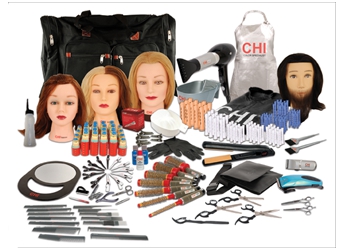 The New CHI Student Kit.
Professional Kit for students to work with and then take with them when they complete their course and start their new careers in Cosmetology.  Quality Tools and Mannequins from CHI to get them started on a successful career path.
In order to do quality work- we believe you need quality tools and products.  This is why we provide only the finest to our students at Penny Miller Cosmetology Academy.
We are so excited about our Partnership with CHI!
The Company
Farouk Systems, Inc. is a Houston based company that manufactures high quality professional hair care products with major brands including CHI® and BioSilk®. Farouk Systems was founded in 1986 by Farouk Shami, a hairdresser, with the mission to provide the professional beauty industry with the most advanced American technology based upon 'Education, Environment and Ethics'. Farouk Systems now has more than 2,000 employees and product distribution in over 100 countries worldwide.
"I began Farouk Systems on a mission and a dream. My mission and dream was to provide my fellow hair artists with a safer workplace environment free of harsh chemicals, advanced knowledge through education and new professional-only systems that could not be duplicated at home. This is why Farouk Systems' mission statement has always been and still is: Environment, Education and Ethics." quote from Mr. Shami.
Healthy Products and Tools, Quality Educators, Advanced Technologies- what could be better?  Join us at Penny Miller Cosmetology Academy & let us help you get Your Beauty Career on the Fast Track to Success!