Quick & Easy Up Styles
Upstyles don't always have to be difficult. Warm weather is just around the corner, finally!  Prom time is here.  We just had a wonderful Up Style Class & Beauty Bash this last weekend and we thought …..  "We need a few styles that are quick and easy for our clients to do at home.  These styles don't replace a hairstylist's special touch, but they do give long hair some quick and easy fun variety.  We hope you enjoy them. The first one is the Princess Braid.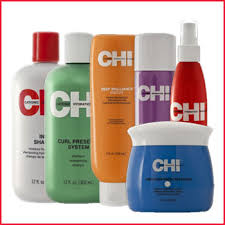 CHI has Wonderful Products for all types of hair.
To maintain a great style it is always very important to prep the hair first.  A good cleanse with a stylist recommended shampoo and conditioner is very important to address the needs of your hair to get it to perform the way you would like.  I love CHI because they have so many different systems to work with different hair types, one of my favorites for fine hair is the Magnified Volume System.  It has a wonderful fragrance, & it give you wonderful volume without a stiff feel.  I love this for my clients with fine hair.  I think BIG HAIR is always in and this product does the trick!  LOVE, LOVE, LOVE IT!!!
Check out this Video Clip on How to Volumize Your Hair!
When styling the Hair – Up or Down, it's always important to give it a soft set first. Prep and dry the hair with your choice of wonderful CHI Products, then curl or style hair into the desired shape for the volume and control you desire. Then you can move on to this Sexy Style that Anna is about to show. I hope you enjoy this clip from Anna Cantu, platform artist for Farouk Systems.