Have you ever blow dried you hair and ended up with a frizzy, hot mess? 
Did you wonder what went wrong?  Well don't worry or wonder any more…here are some tips from Penny on how to style your hair and get the smooth, silky locks you have always wanted.
Start with a good shampoo, such as CHI Infra, and  Dampen the hair with warm water, apply a nickle to quarter size dollop of shampoo to your hands, work through the hair, making sure to massage the scalp, this will increase circulation, and feed the hair shaft, lather well & then rinse well.  Repeat if needed.


2.  Remove excessive water by towel blotting and then apply conditioner. When conditioning it is important to use the proper blend for you hair type and apply first to the mid-shaft and ends, and then what is left over apply near the scalp.  The ends of the hair has been around longer and therefore needs more conditioning. Use only a small amount, usually around a dime to nickle size, work through and leave on for 3 – 5 minutes.  It take this long for the cuticle of the hair shaft to close down, resulting in those silky locks. Rinse, Rinse, Rinse  using a warm water, making sure to remove all product. Left over product will result in dull, heavy, hair that will easily attract dust, dirt and other pollutants.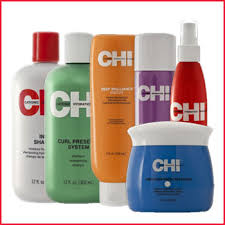 3.   Next…Towel blot well to remove as much water as possible.  Apply selected styling products, comb through the hair gently.When blow drying the hair, it is important to be gentle.  Use a brush that is designed for blow drying such as an anti-static vent brush, and finish with a boar bristle or thermal brush for fine tuning the style.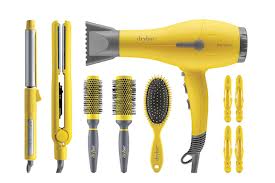 4.  Section the hair into easy to manage partings, with your dryer on medium heat and medium air flow you can start at the scalp area and work down the shaft towards the ends of the hair so you do not rough up the cuticle.  Smooth the hair into the direction and the shape you prefer it to go. Remember to be gentle, and when you get your hair into the shape you like then cool the heat down to "Set" the style.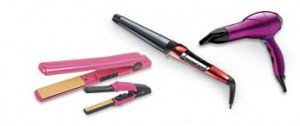 5.  Follow with you curling iron, flat iron or other thermal tools if needed, but remember to use a thermal product to protect your hair from the excessive heat that these new tools generate.
The most important thing to remember is that hair is made of fiber, and fiber is delicate,  you must be gentle to be effective and select the proper blend of styling products for your hair type. The right shampoo, conditioner, styling products, and tools will make your styling much easier, more effective, and less aggressive on the hair, and will give you beautiful results.  Feel free to give me a call if you have any questions.
What are my favorite blow drying products?  CHI Infra Shampoo & Infra Treatment, Silk Infusion, Quick Curl Thermal Spray,  and a soft/medium hold product such as Aquage defining gel.