What Students Say About P.M.C.A
We love to get information from our students pertaining to their education, and their career paths.  Here is what a few of them have to say.
Rachel states, "At P.M.C.A. I enjoy doing haircuts, color, artificial nails, facials pedicures and makeup.  I have learned so much here at P.M.C.A.  I LOVE doing facials, I LOVE doing Artificial Nails, I LOVE doing hair color of all kinds – the crazier the better."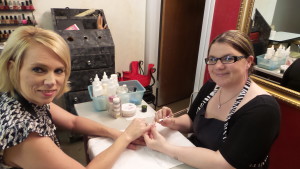 Shelley said- "Every day at Penny Miller Cosmetology is a new and exciting adventure.  Penny has such a great artistic eye and is extremely attentive to detail.  In the short time I have been here, I have learned so much.  I enjoy all areas of cosmetology, however I really want to excel in hair color.  My greatest strength is in styling the hair, and backcombing.  If you want big hair, come in and see me. My theory, "The Bigger the Better!"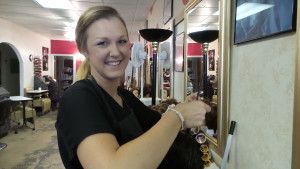 Kaylie Smith is our resident newbie, since she just begun her cosmetology journey in May of this year.  Kaylie tells us- "I am loving all of the different techniques I have learned the past few weeks, from blow drying with a round brush to get your style to using a curling iron the proper way with all of the different curls.  Also, I love how challenging all of the techniques really are." – Update- Miss Kaylie is now a graduate and a proud professional Cosmetologist! For more information about our Grad's…go to our where are they now page.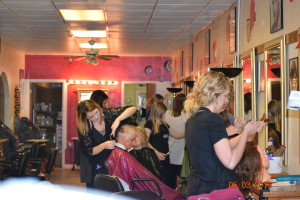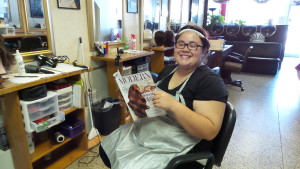 Skyler states-  What is my favorite….hummmm…."My favorite would be shampooing and styling the clients hair.  I love making the clients feel better and look good.  Who doesn't love leaving the salon feeling like a whole new person?!!!"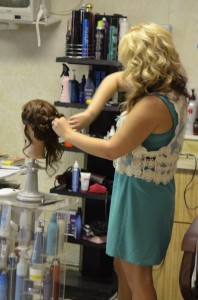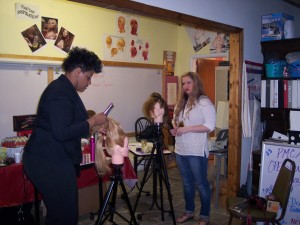 Ms. Kewonia said, "I love the fact that Ms. Penny is the owner, instructor and helps the students with everything, there are not very many schools where the owner of the school is so active in the education of the students, that is just amazing!!"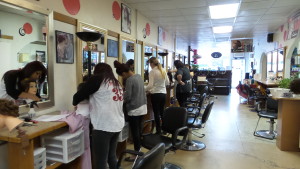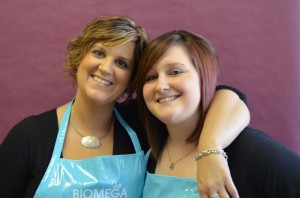 Keeley stated…"I like coming here because we have fun and learn how to make clients hair, skin and nails prettier.  Our clients are fun and interesting and Penny is good at fixing our little "oopsies", when we work on our mannequins and showing us how not to do them again."


Kim said- "I love the fact that P.M.C.A. is a CHI Partner School.  We get to meet fun and exciting educators from all around the world, who have all offered to help us after we graduate.  Can you believe that theses seasoned pro stylists and educators are willing to mentor us after graduation?  We really love the fact that there are so many nice people out there who are willing to help us!"
Christina told us, "I Love the flexible class hours and the hands on approach to learning.  I really enjoy working with the European Facial Machine and doing semi-permanent lashes."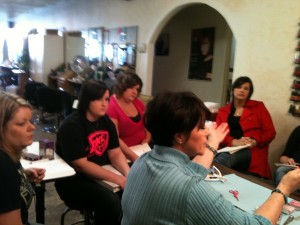 Aubree said…"I am a current student at PMCA, I absolutely love it! I enjoy the hands on training, the class size and the time we spend here at PMCA.  It is a very fun program and if you have any interest in this field, I would definitely recommend Penny Miller Cosmetology Academy."
Angie said…"I don't know what to say, I just Love,Love,Love it!" <3
S.L. stated, "Styling hair would have to be my favorite thing about school, because there are so many different things you can do with the client's hair".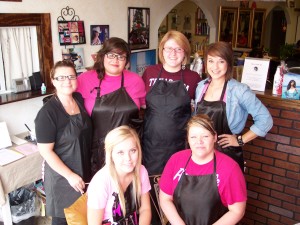 Becky stated "This is one of the only professions that a woman can choose how many hours they need to work each week, how much money they want to earn, and what type of work environment they want to work in.  You can truly, make all of the decisions and have all of the freedom to earn a great living!  What a wonderful thing!"
Heather Dilbeck says…"The reason I came to school is because I've always wanted this career.  I wanted something that made good money, and something I enjoy.  I am loving hair school, it's a ton of fun but stressful at times, but I'm glad I am following through.  If it's what you've wanted to do, come join us at P.M.C.A., you won't regret it"
A.S. stated…"I like the flexibility cosmetology offers. I'm able to work and spend quality time with my kids.  Also the career offers many opportunities and each day is different so it never gets boring!"
Ms. A.H. says…"I enjoy beauty school! You get to learn something everyday & you learn an art not everyone has.  I have been here for a year & I have enjoyed every minute of it."
A. Frost commented…. ."I like the self-employment aspect of cosmetology, P.M.C.A. prepares you with hands on experience necessary for opening your own business.  The flexible schedule and ability to learn at your own pace while receiving hands on experience are what sets P.M.C.A. above the other schools in the area."
Jessica Botha  writes..."I graduated from this school and have had a wonderful career that just continues to grow!  I am now a salon owner and love what I do everyday!  Thanks Penny"
T.W. states... "Our field trip to the VA was very enlightening and gave me a different perspective on a whole other group of clientele that could use our services. I enjoyed talking to and listening to what they had to say as we cut their hair.  It left me with a feeling of encouragement to know that they appreciated their hair cuts and the time that we took with them.
Ashlee Hines…I liked how the veterans appreciated what we were doing and how all of them were happy and talkative with us.  They were very pleasant to be around and I would love to go to the VA again.  I love seeing smiles from your clients and being able to see they are really happy about the service you have done makes becoming a cosmetologist a lot of fun.
April told us….On our recent trip to the veteran's hospital we met a great group of vets!  Several of our students gave the vets haircuts and they were so appreciative!  Seeing how happy the vets wre with their haircuts made me glad that I chose to go into cosmetology.  It makes me feel good to make someone else feel good about themselves! I look forward to a career that I have the ability to brighten someones day, just by doing their hair!
Our Favorite Products…
Ashee says, " I love

Quick Curl
! When you are going to curl the hair it holds the curl better but it also protects the hair from the heat!"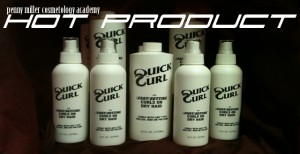 Ms. Frost
told us, Her FAVORITE PRODUCT is
AQUAGE TEXTURIZING PASTE
, I love the piecey texture and versaltility.
April
says, "I like giving someone a completely new haircut – I like how it makes them feel when I'm done.  I also like doing the anti-aging facials because I like being able to help my client relax and the results are really noticeable afterwards."  My favorite product is the
Aquage Volumizing Foam
, it works great on all hair types and really plumps up the hair and leaves it shiny and feeling good!
Perms are back and big hair is in….What do you think?
Heather says, "I like doing perms because I like to see changes and I like to give the client different looks and types of curls that are easy to style!"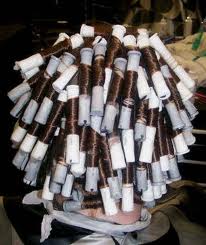 We love soft, natural, easy to care for curls.  Curls you can just scrunch and go!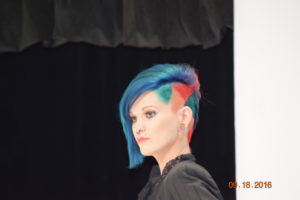 Long, pretty hair is always fashionable, whereas, short hair can be fun and trendy!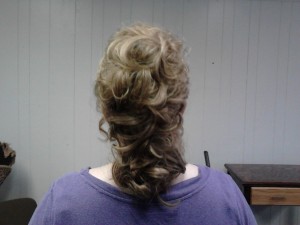 There are limitless possibilities with today's modern texture services. The day of the old, frizzy perm is over and it is time to embrace a new world of wonderful products that can actually make the hair feel stronger and healthier after the texture service!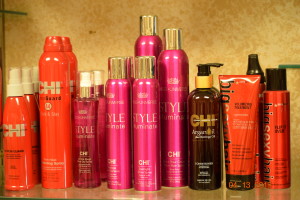 We've come a long way baby!