Forgot to Winterize Your Skin?  
Snow, Ice, Wind, Rain, Slush….it really seemed like we got it all this Winter.  Cold outside and dry heat inside is the perfect mix to dry out our skin, hair and nails.
So, what can we do to get ourselves back into a healthy hydrated look again?  Hydrate with lots of water both internally as well as externally, and then moisturize to seal in that wonderful hydration.

If you skin has become rough, dry and parched looking, then you probably need to add a little exfoliation to the mix.
We can help with a micro-dermabrasion treatment to slough away that dead, dry tissue and let you new skin come to the surface.  Ask us about the wide variety of facial services we have to suit your particular needs.  We have a wonderful European Facial  Machine that can do treatments specialized to your individualized needs.
Have you noticed your nails chipping, cracking and splitting?  Well, this is another sign of the harsh winter effects the weather has on us.
With a professional paraffin manicure we can get your nails back on the road to recovery.  If the nails are not healthy and hydrated they will not hold polish as well.
We start the manicure with a shaping, sugar scrub, and then a wonderful massage followed with a dip in a warmed paraffin mixture that is packed with nutrients and oils to re-hydrate those thirsty nails.  After the oils are soaked in we follow with the polish of your choice.
You don't have to have artificial nails to have healthy looking nails.  With the proper care and a little at home maintenance you nails can be looking great in a very short time.
Sometimes that special affair requires an instant solution.
If you don't have time to wait for your nails to grow out and recover from the winter blues, we can help you with a quick fix, such as nail wraps, or even artificial nails to give you the instant lift and length you need.  We are here for you.  Talk to us and we can help you find a solution to your beauty issues.
Now For The Hair.
Flat, life less hair, dry and brittle from the inside heat and the outside cold, can do wonders with a deep moisturizing treatment with a little added shine or gloss.  Just one treatment and your hair will immediately look and feel better.  Shiny hair with a soft touch is always attractive.
What about the Tools You Use at Home?
If you use Hot Tools, such as curling irons, blow dryers and flat irons, then it is highly recommended that you use a thermal protection spray.  With all of the new hot tools, some get as hot as 450 degrees – Your hair will suffer from dryness, and possibly breakage if not protected from this severe heat.  Ask about our full line of CHI Products to help you with your conditioning needs.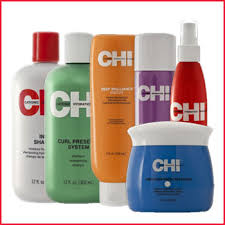 Do I Have to Cut if All OFF if it is damaged?  NO!
We love long hair and we are here to help you.  If you don't want to cut your hair that is fine.  Regular trims are recommended to help keep your locks in shape, but a trim is a trim…Your stylist should not be taking too much off.  If you only want 1/16th of an inch off, then that is what should only be removed.  If you want only a split end trim, we can help with that.
How Do I Select the Right Products?


It is more important to select the right shampoo and conditioner, so you don't over strip your hairs natural pH balance- and then get into a regular maintenance routine to keep your locks in check.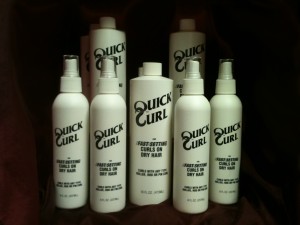 With all of the new hair cosmetics on the market, we can cover and correct a lot of issues, but it is very important, as a client, that you don't complicate those issues with so called "home remedies", that could cause more damage to that beautiful hair of yours.
Come in, let us check out those lovely locks, and help you with the "Hair Candy" you need.  This is when a true Professional comes in handy!  We are happy to help!